Romance Club is a choice-based story game: your character has various adventures based on the path you decide they should follow.

In Romance Club your choices have a big impact on the story, with different outfits, scenes and dialogues available for different paths.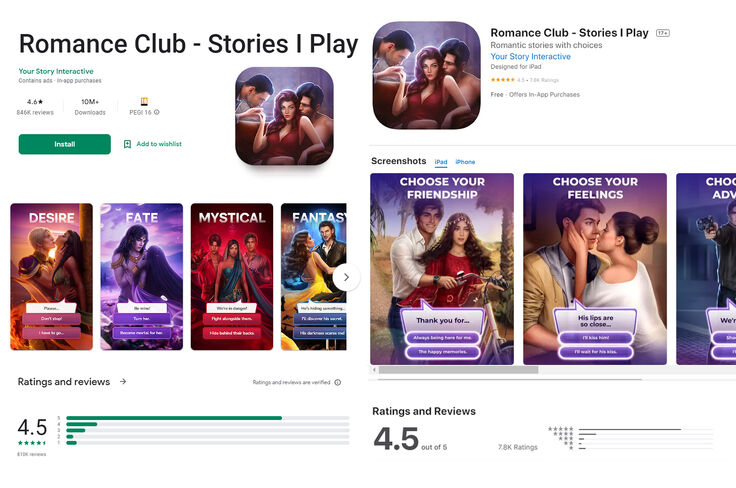 You can get this game on Google Play for Android and on the App Store for iOS. The game is free to download but offers in-game purchases, however it's easy to play without spending real money because there are many chances to earn in-game currency through adverts, gameplay and daily login.
You can interact with the Romance Club fan community on the following social media platforms:
Fan-run: Reddit - the community that created and manages this Wiki. If you want to contribute, come and join us on Reddit and write a message to the Mod Team. Or simply join us on the subreddit to discuss the new episodes and share images and fan theories. We look forward to meeting you!
Official: Facebook
Official: Instagram
Official: Vkontakte (in Russian)
Or you can learn more about the developers on their official website.

Gallery
App logo through the years
Romance Club devs offices